Back in 2018, a World Health Organization (WHO) consultative panel noted the inevitability of future pandemics, drawing up a list of emerging diseases for which there was no known vaccine or cure. The list included SARS (Severe Acute Respiratory Syndrome), MERS-CoV (Middle East Respiratory Syndrome Coronavirus), Nipah and henipaviral diseases, Zika disease and an as yet unknown "Disease X."1
These findings have been reinforced in recent times,2 as normal life remains eclipsed by the COVID-19 pandemic.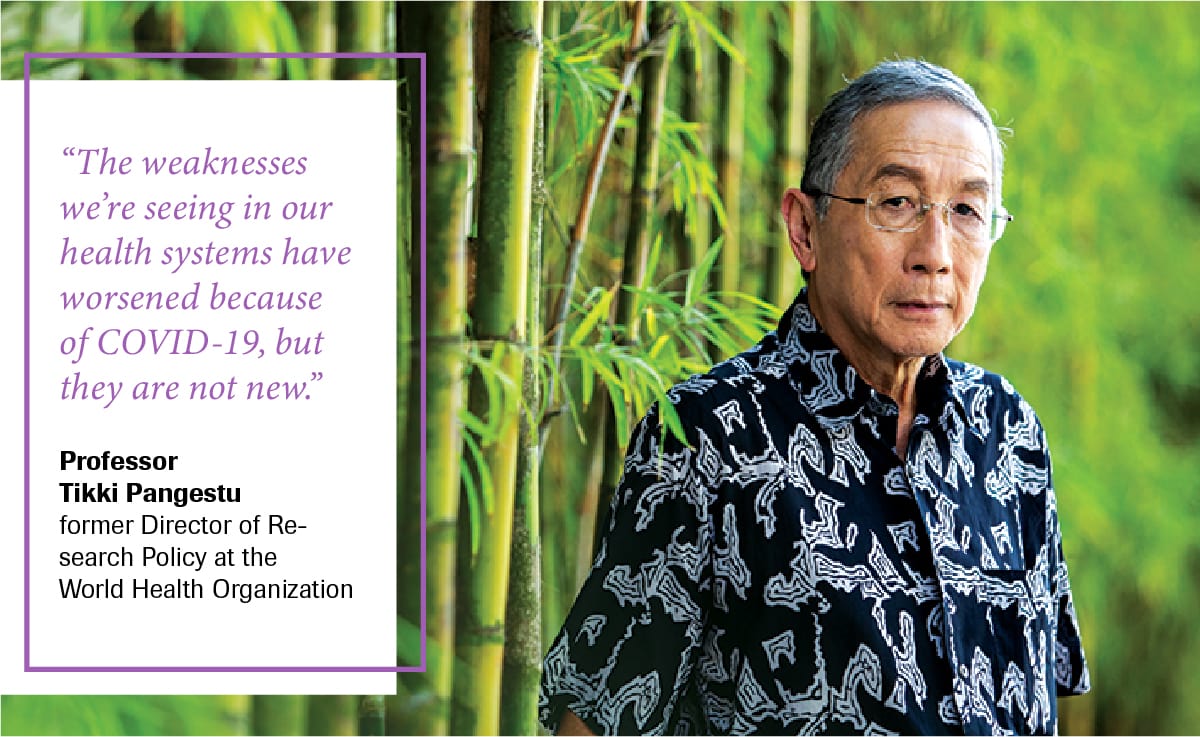 National Initiatives: Learning from the Past
Each pandemic has distinctive challenges, says Professor Tikki Pangestu, Visiting Professor at Yong Loo Lin School of Medicine, National University of Singapore and former Director of Research Policy at the WHO, but lessons can be learned from all. "The weaknesses we're seeing in our health systems have worsened because of COVID-19, but they are not new. SARS and bird flu revealed similar gaps in care delivery whether it's the need for rapid testing, measures to protect front-line healthcare workers or setting up clinical facilities to manage severe cases."
Singapore, with its Surveillance and Epidemiology Programme for vector-borne disease3 has shown how a multi-pronged framework grounded in diagnostics, and including ecology risk assessments, can enable early detection of multiple infectious outbreaks. Data from this framework allows the country to forecast future infection trends.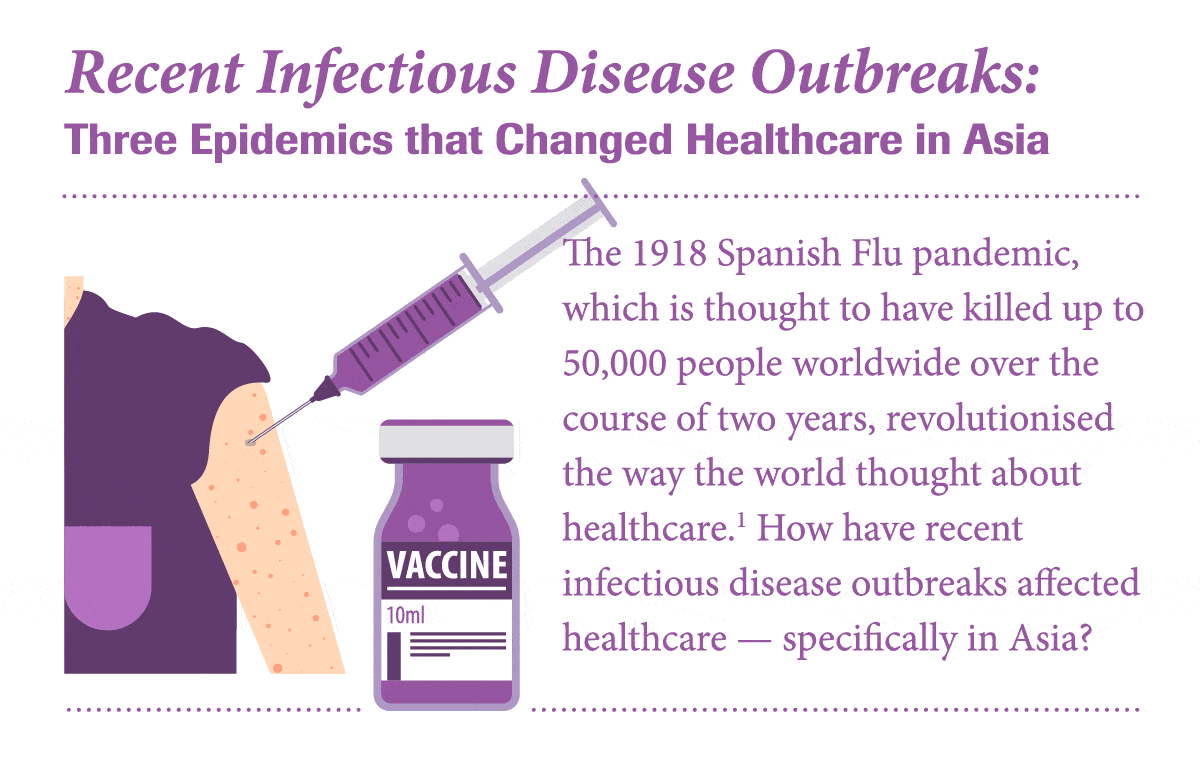 Similarly, Hepatitis Eradication Programmes launched in Thailand, Bangladesh and Indonesia highlight the importance of a national strategy in addressing the infectious disease burden. While these countries have seen some early success, ensuring the burden remains low requires dedicated effort, as experts advise conducting regular serosurvey testing, and a comprehensive primary healthcare structure.4
The capacity and capabilities of health systems play a central role in whether outbreaks are identified and contained before they spread. Thailand's success in controlling Hepatitis B, for example, can be credited to its strong primary healthcare (PHC) system and extensive network of health professionals. As the country rapidly expanded its primary health infrastructure, it also introduced programmes to ensure there are enough healthcare workers in rural communities.7
This is hard to achieve without political will.
In 2019, the Pakistan government announced its ambitious hepatitis eradication plans. The country has one of the highest hepatitis burdens in the world with nearly 5 million people infected with Hepatitis B, and 10 million by Hepatitis C, each year.8
The government hopes to counter the inadequate prevention, testing and treatment resources by increasing awareness and screening efforts. An analysis published in The Lancet pegs the initial cost of funding such an approach at USD 8 billion but estimates a considerable reduction to USD 3.9 billion following cost savings from early diagnosis and treatment.9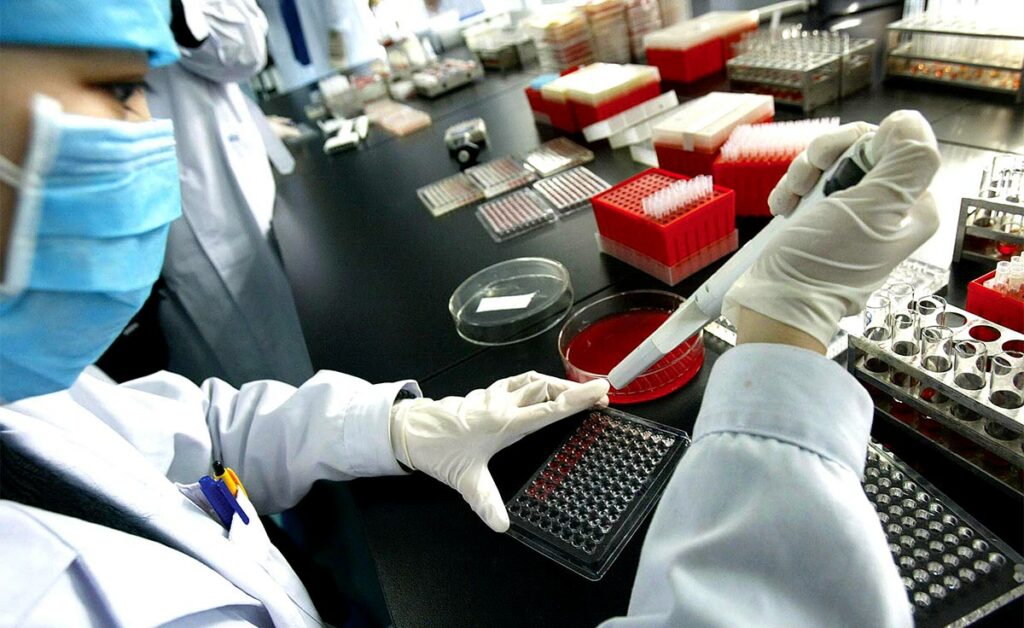 A New Model of Regional Cooperation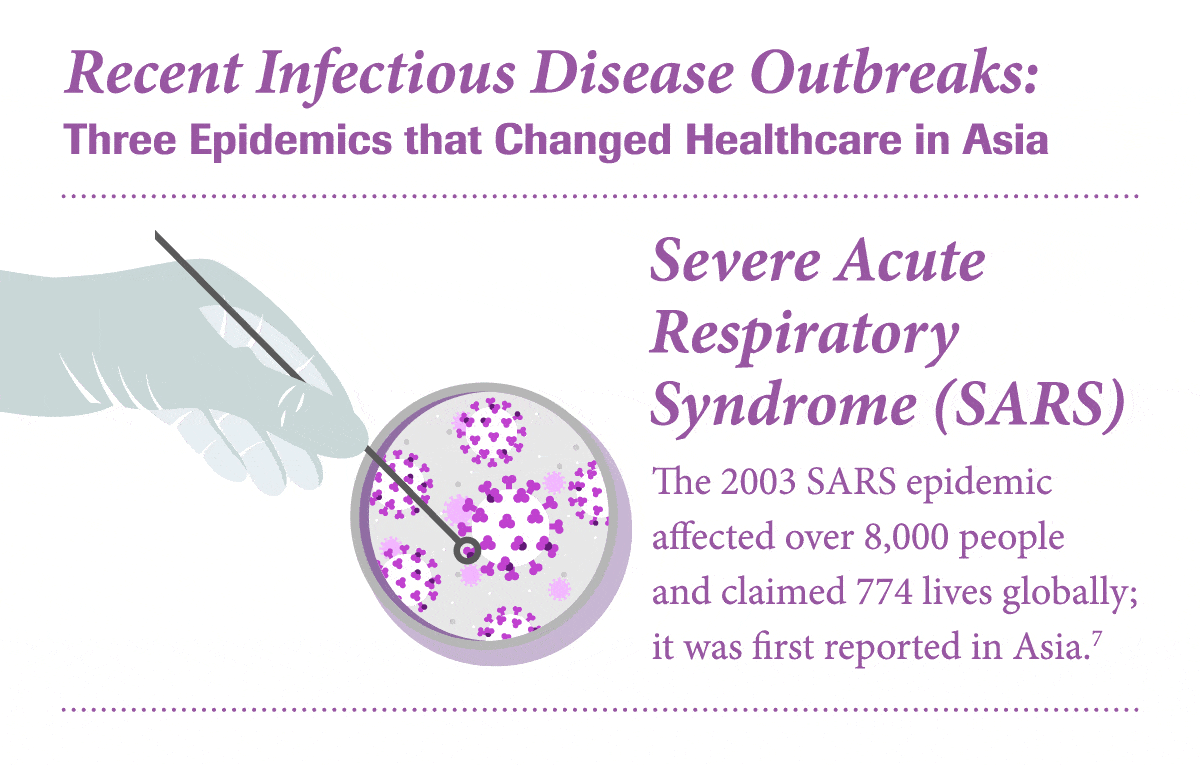 Infectious disease management requires all countries to have an effective healthcare system; otherwise, weaknesses in one country can easily create a ripple effect in others. The vastly different approaches to the COVID-19 crisis have highlighted the need for a decisive and unified regional — and global — response. By working together, stakeholders can foster policy agility, minimise supply disruptions and avoid a severe economic downturn.10
When dealing with an unknown disease, cross-border collaboration within the scientific community is equally paramount to the development of a strong response backed by clinical evidence, giving every country a fighting chance.
Dr Rob Grenfell, Director of Health and Biosecurity at Australia's Commonwealth Scientific and Industrial Research Organisation (CSIRO), says countries with lower mortality rates were better at sharing details on early surveillance, testing, contact tracing and quarantine.
While PCR (polymerase chain reaction) tests are "the gold standard" in molecular diagnostics, without adequate lab infrastructure, or in remote patient settings, it may not be an appropriate solution. Many developing countries have turned their attention to point-of-care (POC) immunodiagnostic tests that can be conducted even in decentralised healthcare settings, helping countries trace and treat COVID-19 cases.11
As the novel coronavirus evolves, different solutions will be needed. "It really depends on what problem the health system is trying to address. This is where scientific evidence, the sharing of data becomes an important piece of that puzzle," says Dr Grenfell.
"Coronavirus is here to stay. We will have this infection from this point onwards in humanity and we have to learn to deal with it, starting now," he adds.
Read more about personalised healthcare and innovative diagnostics solutions in Asia.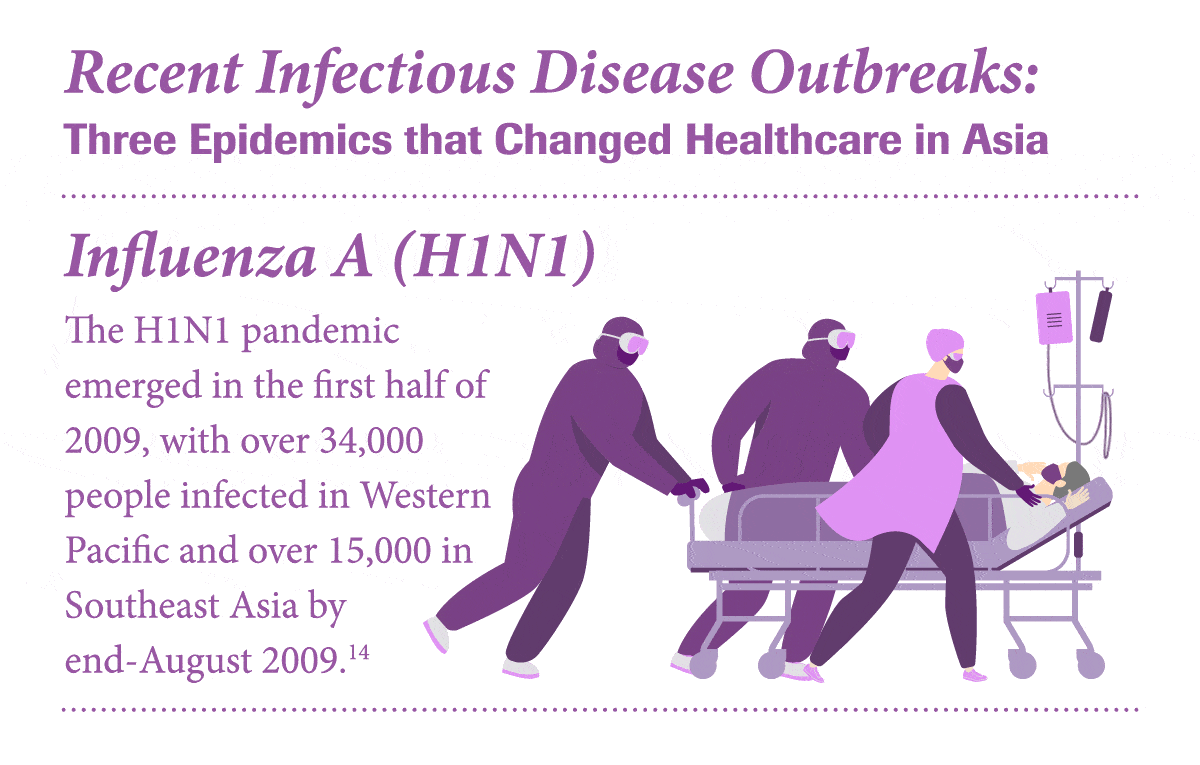 A Matter of When, Not If
For too long, systemic vulnerabilities and flawed planning have hindered region-wide progress against infectious diseases. A shaky care delivery system has continued under considerable strain, and despite the many obstacles it faces.
As a paper in the British Medical Journal(BMJ)notes, "Policy reviews conducted in the aftermath of past epidemics and pandemics have consistently emphasised the importance of strengthening national-level preparedness for public health emergencies, especially to face the threat of new diseases or ones with no known treatments."12
It is not hard to argue that any country was fully prepared for the magnitude of the current pandemic. And, we may not be for the next one unless we are willing to challenge the status quo and urgently prioritise the implementation of lessons from disease outbreaks. This is much needed and long overdue.
We can rebuild a resilient and future-proof health ecosystem, but it requires a complete overhaul of current structures to reduce complexities and remove barriers.
Stay updated on healthcare and diagnostics news with Diagram magazine.